Federal Technical Centre - PALABADMINTON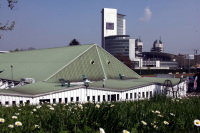 CERTIFICATED TRAINING CENTRE IN EUROPA
Young people in the middle. Those are the words that have in themselves the philosophy of the National Technical Centre located in Milan – Via Cimabue, 24.
Were exactly the young people that inaugurated the venue during the 2009 European Junior Championships and the philosophy goes on today with the young oriented project "ProgettoGiovani #2020e24" of which main characters are some of the best Junior and Under athletes on a national level, following the intention of the Badminton Italian federation to open the door to whom could represent the future of Badminton.
In December 2016 the PalaBadminton was recognised from the Badminton Europe Confederation as Certificated Training Centre, that is one of the 11 certificated sports hall distributed among 10 European countries.
The PalaBadminton represents a fundamental investment for the development and growth of the technical and competitive sector, as well as for the practice of Badminton in Italy, becoming a national reference point, also by virtue of the innovative characteristics of the facility and the presence of the Technical Staff with coaches and trainers absolute level.
The venue meets the requirement for an high level training and it has all the necessary technical-sport equipments, including modern platforms (dartfish TV), massages and physiotherapy rooms, equipped gym, bar and restaurant with the opportunity to requires a personalized diet, classrooms to allow to the youngest people to have a place where study and many areas for spare time.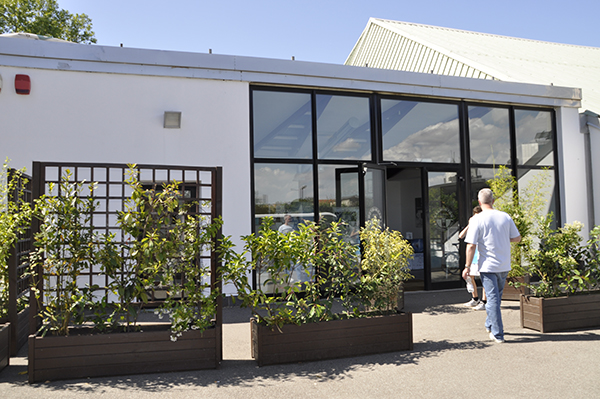 With the identification as CTC the PalaBadminton takes part in the Bec's educational centres network with the aim to increase the technical level of elite badminton players. Actually the National Team players whose are in the #Progetto Giovani have the opportunity to train at the PalaBadminton, opening the doors to top players whom help to increase the level thanks to an international exchange.
The house of Badminton it is 1800 square metres , of which more than 1000 are reserved to the courts and it can contain 1000 spectators. The Palabadminton also meets today's communicational needs thanks to technological advanced systems like wifi, control and press room. the 6 dressing rooms and a fully equipped medical room complete the equipment of the venue, together with a meeting room, business areas and bar/restaurant.
Since the Federazione Italiana Badminton has decided to redevelop the structure together with the municipality of Milan, the badminton pioneer's dream is becoming true.
Centro Tecnico Federale - PalaBadminton
Badminton Europe - Centificated Training Centre
Via Giovanni Cimabue, 24 20148 - Milan, Italy
Info & Court reservations
Simone Manno - cell + 39 333 6114554